We are VIPTC
Virginia Infection Prevention Training Center
The Virginia Infection Prevention Training Center (VIPTC) was created to meet the growing needs of healthcare and congregate care facilities in the areas of Infection Prevention and Control (IPC). Our goal is to work collaboratively with healthcare facilities and public health agencies in order to strengthen infection prevention and control expertise by providing universal IPC training to frontline providers. Education and training on these principles is essential to building capacity in facilities and state agencies in Virginia and beyond.
Content posted within VIPTC is made possible by funding from the Healthcare-associated Infections and Antimicrobial Resistance (HAI/AR) Program within the Virginia Department of Health.
I Want to Learn... by Education Level
I Want to Learn... by Specialty Setting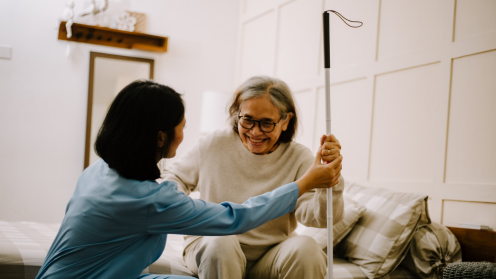 Looking for infection prevention and control strategies specific to your facility type or unique setting? Check out some of our infection prevention learning options for specialty settings.
I Want to Teach...

Discover this train-the-trainer model and learn how to build a CHIP team at your facility.

Explore our catalog of training videos, designed to help teach your team infection prevention topics and skills.